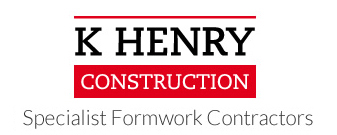 Recent Projects >

Belfast Metropolitan College



Main Contractor

Patton Group
---
Project Location
Belfast
---
Project Details
This impressive development in the heart of the Titanic Quarter is to become the Headquarters for Belfast Metropolitan Colleges.

This project consisted of 9,526m2 of underground basement car park and 11,523m2 of suspended ground floor slab with a mixture of single and double faced reinforced concrete walls around the basement perimeter.

The building consisted of 6 No lift shaft cores. For the construction of these KHC used 'Peri CBC' climbing formwork. All the lift shafts were constructed simultaneously. Using the 'Peri CBC' climbing formwork dramatically increased productivity on the shafts and allowed work to continue uninterrupted in the basement.

Due to the large footprint of the 475mm thick ground floor slab, 'Peri Skydeck' was the preferred system of construction providing fast erection and striking times vital to meet the ground floor slab and basement walls 8 week timescale. In order to achieve this, 4,500m2 of Skydeck equipment was required to maintain continuity of work and to achieve concrete pours of approximately 1,200m2 requiring 500m3 of concrete per pour. These pours were all carried out at night time to ensure uninterrupted concrete supply.

The project quantities consisted of 1,500 tonnes of reinforcement, 8,900m3 of concrete, 21,049m2 of power floated slabs, 6,718m2 of retaining walls, lift shafts and shear walls and 1,740 holding down bolts for the steel frame structure above the basement.



Nick Oldfield
Patton Group
KHC Projects
Our Clients
Health & Safety
KHC Services:


Quantity Surveying

Civil Engineering

Site Setting

Construction

Shuttering Joinery

Concrete Construction
Head Office, Armoy
76 Drones Road, Armoy
Ballymoney, Co. Antrim
Northern Ireland, BT53 8UP

Belfast Office
90 Duncrue Street
Belfast, BT3 9AR

Isle of Man Office
6th Floor Victory House, Prospect Hill
Douglas, Isle of Man, IM1 1EQ


mail@khenryconstruction.com
Head Office:
+44 (0)28 2075 1454
Belfast Office:
+44 (0)28 9074 2229
IoM Office:
+44 (0)1624 667726

Click here for map locations
and full contact details

© K. Henry Construction Ltd. 76 Drones Road, Armoy, Ballymoney. Company Reg No: NI 42999