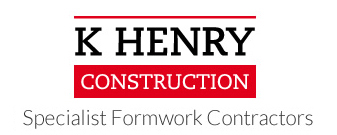 Recent Projects >

The MAC



Main Contractor

Bowen Mascott J.V
---
Project Location
Belfast
---
Project Details
The MAC is Northern Ireland's flagship home for contemporary art and is poised to take it's place as one of Europe's most significant centres of culture.

The 6 storey 5,500m2 concrete framed building comprised of an underground basement, 3 visual art galleries (the largest purpose-built galleries in Northern Ireland), 2 theatres, 2 rehearsal spaces, a dance studio, offices, café and bar.

The complex shape of the building presented KHC with probably the toughest challenge in our 32 year history. There were 3,500m2 of concrete floor slabs. Some of these had propping heights of 12m incorporating 1m x 1m x 14m long in-situ concrete beams. Fair-faced supporting columns and shear walls featured throughout the building, varying in height from 4m to 12m.

The building consisted of 10,000m2 of reinforced concrete walls, the studio walls were up to 12m in height. The extensive board-marked feature wall some 15m in height and an area of 500m2 presented an even greater challenge. This wall required suitably grained sand-blasted wooden boards to be imprinted onto the concrete surface. KHC spent many hours constructing sample panels, selecting the best grained hardwood and achieving the best balance of sand blasting the wood. Working with architects Hackett Hall McKnight and Bowen Mascott JV, KHC devised a method of constructing the 15m high 500m2 area of board-marked wall concealing the construction joints. This required the concrete to be poured to virtually zero tolerance heights. Each shutter required re-making and re-sheeting the board pattern for each pour.

The building also comprised of 5 staircases and 3 lift shafts.



Alwyn Campbell
Bowen Mascott J.V
KHC Projects
Our Clients
Health & Safety
KHC Services:


Quantity Surveying

Civil Engineering

Site Setting

Construction

Shuttering Joinery

Concrete Construction
Head Office, Armoy
76 Drones Road, Armoy
Ballymoney, Co. Antrim
Northern Ireland, BT53 8UP

Belfast Office
90 Duncrue Street
Belfast, BT3 9AR

Isle of Man Office
6th Floor Victory House, Prospect Hill
Douglas, Isle of Man, IM1 1EQ


mail@khenryconstruction.com
Head Office:
+44 (0)28 2075 1454
Belfast Office:
+44 (0)28 9074 2229
IoM Office:
+44 (0)1624 667726

Click here for map locations
and full contact details

© K. Henry Construction Ltd. 76 Drones Road, Armoy, Ballymoney. Company Reg No: NI 42999